Everything must come to an end, including our ABC's unfortunately...
X is for...The opposite of X-Rated
That's right, kids. Clean cut, knife pleats, purity of form, whiter than white, wholesomeness. I actually really like this because I'm so fed up with all this sex appeal that's starting to pop up everywhere. Everything must be sexy these days which is hard for me as I'm so un-sexy it's scary. One time a boy called me "hot" and I think I almost fainted with disgust. I don't like sexy things at all. On the oter hand, white is very very appealing and so it wholesomeness. So here are so wonderful pictures for inspiration...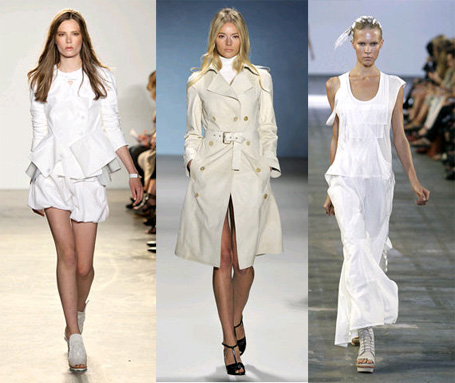 Y is for...Yummy
Foody fashion. That is all I can say.
Z is for...Zoology
Possibly my favouritetrend of the lot. You can go so mad with this trend. I mean, it doesn't even have to be animal print-it can be prints OF animals! Hat's with ears, bags with tails, fur...go wild. I'm so punny. Do you get it? Do you get my joke?